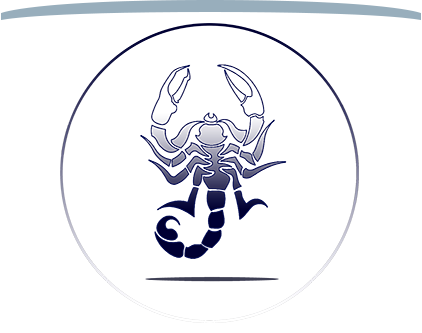 A National Blue Ribbon School
High School Electives
Brandon Academy offers a variety of elective courses intended to enrich and enhance the students in their educational experience. Each teacher in the high school offers a course that will allow students to learn a new subject and express their learning in different ways. These elective courses are either a semester or year in length. We offer courses such as Intro to Film Study, Stock Market, Drama, Total Sound, Visual Art and Coding.
HIGH SCHOOL ELECTIVE DESCRIPTIONS
Total Sound- In this HALF-YEAR Fall elective, the class will conduct, teach, train, and transform singers into a finely tuned, choreographed vocal ensemble. Genres to be performed in this choir will range from medleys of modern and "legit" Broadway musicals, to pop/rock, to pieces from the standard choral repertoire. This group performs in many capacities throughout the Fall semester and will also include off-campus performances. There will be times during the semester when it may be necessary for the Total Sound to rehearse outside of school hours.
Drama – In this HALF-YEAR course, we'll be working with all aspects of performance, from projection and enunciation to staging and sets. We'll work on getting into character, practice improvisation skills, and building performances from first reading to after-performance critique. We'll examine different genres and the different ways we approach them, as well as non-performance aspects such as set-building and costuming. All of this will culminate in a performance at the end of the semester.
Intro to Film Study - This is a HALF-YEAR course. Film is the most popular artistic medium in today's culture. Many of us do not recognize the various techniques used by directors to convey their message. This elective aims to teach students to think critically about what they see in film and to learn about the filmmaking process. This course will place films in a historical context to better understand the social issues of the movie's time and learn about why certain creative decisions were made along the way.
Stock Market - This is a HALF-YEAR course. The stock market game is an online simulation of the global capital markets that engage students in the world of economics, investing and personal finance. It prepares students to be financially independent and responsible adults. The SMG teaches students how to properly invest money, so that they might grow it over time. In the SMG, students are given $100,000. With this money they will build and manage an investment portfolio in a real world, dynamic marketplace. The students will then analyze and make decisions, explore the consequences of their choices, and seek new ways to strategize for success.
Visual Art – For this HALF-YEAR course, students will explore a variety of techniques and mediums, while studying artists from around the world and across time. This course will combine both 2D arts (drawing, painting, printmaking) with 3D arts (weaving, ceramics, sculpture). Students will have the opportunity to experiment in mediums of their choosing while creating artworks surrounding broad themes and topics. The course will conclude with a formal art show representing student work. This elective is for Grades 9-10.
Coding - In this HALF-YEAR course, students will be introduced to the principles of coding. Each student will have the opportunity based on his/her skill and understanding to create various coding programs. Activities such as logic games, Compare/Contrast popular apps, utilizing coding apps like Tynker, Scratch and Hopscotch, introduction to Web Design, use of 3d Printer and lite CAD design, possible flying drones (if successful in acquiring funding via annual fundraiser or other events). NOTE: A small fee may be associated with this elective for various apps.
Team Sports – Are you looking to play team sports with your peers and learn the value of being on a team? This is a HALF-YEAR elective. Team Sports is for you. We play sports through the semester such as basketball, football and volleyball.
Virtual School Electives – Brandon Academy offers many courses through Florida Virtual School for high school students to enroll. Students who wish to take a choice, will submit their choice to the Upper School Head for approval. Course descriptions can be found at https://www.flvs.net/flex/courses
Link for Google Forms for Second Semester Elective