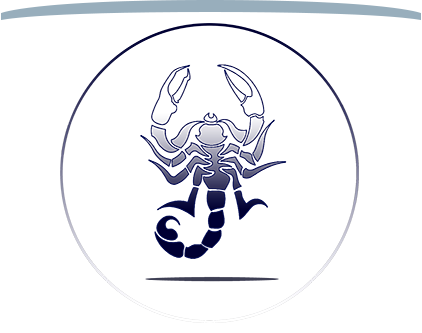 A National Blue Ribbon School
Middle School Applied Academics
MIDDLE SCHOOL APPLIED ACADEMICS
Middle School students enroll in five core courses: math, science, English, history, and world language. Additionally, an elective wheel, called Applied Academic Courses, will offer each student choice and approximately 144-hours of essential and distinct learning each school year. Applied Academic courses are full of discrete vocabulary, content, technology, and experiential learning. They are a powerful complement to core classes. The cherry on top: Applied Academic courses do not have homework.
Applied Academics Courses
Art
6th Grade - Becoming An Artist. Do students consider themselves an artist? Whether the answer is "yes" or "no", in Becoming an Artist, you will learn the tricks and techniques to make their artwork pop off the page. With units in line drawing, shading and perspective, they will leave this class confident in their art skills and convinced they can be an artist.
7th Grade - Visual Storytelling. In Visual Storytelling, students will learn how to create art that communicates your ideas, expresses your opinions, and tells their stories. Students' drawing, color-mixing, and sculpting skills will soar as they work with everything from pencils and paint, to paper mache and clay. They will learn how to come up with unique ideas based on real life, their memories, and their huge imagination.
8th Grade - Making Meaningful Art. What matters to students? In Making Meaningful Art, students will answer this question through a variety of art materials and projects. Their own ideas will come to life through drawing, painting, ceramics, sculpture, printmaking, collage, digital art, and more. They will leave Making Meaningful Art with a fully-developed portfolio to jump-start their high school art experiences and a body of work that represents who you are as an artist.
Physical Education
6th Grade - Team Sports. The alternate day physical education class is an introduction to a diverse selection of individual sports, team sports, aquatics and fitness activities. In eighth grade, students will apply the concepts and skills of positioning, teamwork, skill mechanics, and health and skill related fitness concepts in class activities.
7th Grade - Food and Fitness. This class gives students the opportunity to learn about and prepare nutritious foods. Through hands-on food and fitness activities students learn to make healthy choices. Students will learn: key nutrients - protein, carbohydrates, fats, water, vitamins and minerals; work in groups to prepare nutritious foods and snacks; use technology and resources to analyze diet and exercise; learn how to understand food, diet, sports nutrition and exercise trends; understand and use information on the food label to make healthy food choices.
8th Grade - Weight Training. This course is designed to give students the opportunity to learn weight training concepts and techniques used for obtaining optimal physical fitness. Students will benefit from comprehensive weight training and cardiorespiratory endurance activities. Students will learn the basic fundamentals of weight training, strength training, aerobic training, and overall fitness training and conditioning. Course includes both lecture and activity sessions. Students will be empowered to make wise choices, meet challenges, and develop positive behaviors in fitness, wellness, and movement activity for a lifetime.
Technology & Innovation
6th, 7th, and 8th Grade Innovation. The Innovation Lab is a space where students create, build, and think critically. Our Innovation Lab asks Middle School students to approach science, technology, engineering, and math (STEM) with the mindset of problem-solvers, inventors, and entrepreneurs. The Lab is specifically geared for the aptitudes of adolescents. At this age, their idealism blooms, and they tend to channel energy into action more than reflection.
Music
6th Grade - World Music. World Music is designed to introduce students to the core music elements that are taught through performance based units of study with African and Caribbean traditions emphasized. Students study, practice and experience music elements through instruments such as keyboards, guitars and drums. Students also have performance opportunities to experience a broader musical understanding of the following: reading standard music notation; developing rhythmic skills; basic knowledge of chords and harmony.
7th Grade - Digital Music. This course is designed to give students an introduction in creating music using Soundtrap software. Students will learn to create music, record music and sounds, create loops, and improve transcriptions through using ear training. Students will learn to create new compositions and mix various musical instruments to create exciting customized music.
8th Grade - Music and Media
. Music and the Media integrates music with other content areas. Units of study include learning how to critique and analyze different styles of music, understand elements of media literacy, learn basic music notation, discover the history of jazz/popular music in America, explore the history of movie music, radio, television, music videos, and musical theater along with the introduction to electronic keyboards and acoustic instruments. Students work individually, as well as in cooperative groups, to create and present projects related to the arts and media and build communication skills through the language of music and technology. This course focuses on the learner's understanding of content and the ability to apply information to authentic experiences that require problem-solving, creative thinking and critical thinking.