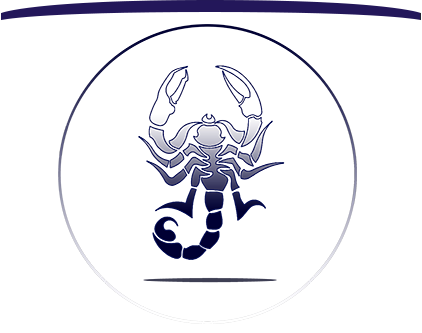 A National Blue Ribbon School
BA is a 2010 National Blue Ribbon School
We are a National Blue Ribbon School!
On November 16, 2010 Secretary of Education Arne Duncan awarded Brandon Academy the National Blue Ribbon School Award. Brandon Academy was chosen as one of only 50 private schools in the country to receive this prestigious award. Brandon Academy is the only school in Brandon and the only private school in Eastern Hillsborough County to ever be chosen to receive this award.
What is the National Blue Ribbon School Award?
The National Blue Ribbon Schools Program honors public and private elementary, middle, and high schools that are either academically superior or that demonstrate dramatic gains in student achievement to high levels. Since 1982, the U. S. Department of Education's Blue Ribbon Schools Program has honored many of America's most successful schools. A Blue Ribbon School flag waving overhead has become a trademark of excellence, a symbol of quality recognized by everyone from parents to policy-makers in thousands of communities.
How was Brandon Academy identified to receive this prestigious honor?
Brandon Academy was recognized in the category of "High performing schools." This means that our school consistently scores in the top 10 percent of schools nationally for many years. Further, we had to demonstrate what sets our school apart from other schools; that is, what are we doing at Brandon Academy to achieve these extraordinary results?
The mission of Brandon Academy is to educate children in an environment of respect coupled with a commitment to quality education in a challenging program for students of average to above-average ability. The faculty and staff are dedicated to developing well-rounded young people. The curriculum is advanced, but has the flexibility to meet the individual needs of all students. Brandon Academy students love school. While this sounds simple, making education enjoyable requires highly trained, creative, motivated professionals working together and believing in a common ideal.
Brandon Academy was established in 1970 as an independent school in a suburb east of Tampa, Florida. It remains the only school in the area accredited by the Florida Council of Independent Schools. Brandon Academy serves a need in the community for a school without a religious affiliation. The school attracts a diverse population, including children from every religion, culture and ethnicity living in our region. Brandon Academy enrolls students in grades PreK3 through 8th. The school has a faculty-student ratio of 11:1. This makes it possible to best address the intellectual, social, emotional and physical needs of students.
The instructional emphasis is on foundational skills, particularly in reading, math, language and writing. A stimulating curriculum balanced with hands-on activities promotes creativity, curiosity and the joy of learning. Students typically work one to two years above grade level. All students use interactive SMART boards and work in the school computer and science labs.
In addition to the core curriculum, a focus on a well-rounded educational experience is achieved. Beginning in Pre-K3, students are exposed to computer, art, music, physical education, library skills, and a foreign language. In the middle school, increased specialization in these areas is provided through courses such as web design, performing chorus, drama, ceramics, painting, yearbook and photography.
The students' experience is supported by a unique discipline plan that allows them to have ownership in their school. Students organize and lead their own Student Council as well as the Honor Board. Students are proud of their contribution to charitable activities which is a tradition at Brandon Academy. All grade levels have the opportunity to participate in fund raising activities that are both fun and for a good cause. St. Jude's Mathathon, Pasta for Pennies for Leukemia, UNICEF, Jump Rope for Heart and Hop-a-Thon for MDA are just a few examples. Leadership, working together for common goals and social consciousness are all hallmarks of the students of Brandon Academy.
Brandon Academy proves every day that it is not necessary to "teach to the test" or to sacrifice creative assignments, art, music, physical education, field trips and other enrichment that make learning fun. What sets Brandon Academy apart is providing students the opportunity for learning beyond the classroom. Frequent off-campus field trips to museums, zoos, theatres, and historical sites such as the Tampa Museum of Art, Big Cat Rescue, Tampa Bay Performing Arts Center, and Edison House occur. Brandon Academy regularly hosts book authors, animal encounters, science demonstrations and even a hot air balloon demonstration. Ten to twelve such events are scheduled per month for students in grades Pre-K3 through eighth. Beginning in grade four, students have the unique opportunity for overnight travel experiences such as Pathfinders, St. Augustine, Sea Camp, Washington DC and Europe.
Students graduate from Brandon Academy well prepared for challenges facing youth today. Admissions personnel routinely report Brandon Academy graduates are the best prepared for success in high school. Brandon Academy students enjoy 100% acceptance to their high school of choice. The voyage through Brandon Academy provides a love of learning, fond memories and friendships that last a lifetime.