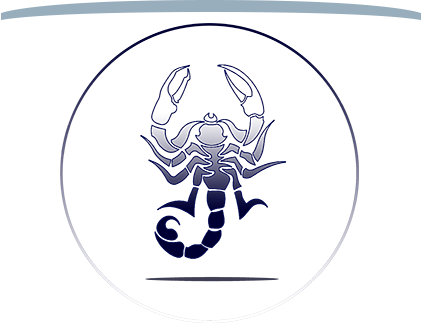 A National Blue Ribbon School
Special Areas
Special Classes for Lower School Students
PreK3 — 5th grade
Art
Instruction in the arts is considered an integral part of developing each child's creativity. At Brandon Academy all the students in the lower school participate in art class. The study of color and lines provide a strong foundation for two- and three-dimensional media. Students work with a variety of mediums, including oils, pastels, watercolors, and clay as they solidify their foundation in studio art. The program is enriched with studying the works of famous artists and studying the various styles of art produced. Much of the student artwork is exhibited throughout the school and highlighted in publications.
Innovation
The technology and innovation classes at BA focus on using tools to generate new ideas and transform them into new products or services. Students use the makerspace and the technology lab to achieve these goals. Students in grades PK3 to 2 are encouraged to bring their personal iPads to school. There is a class set of iPads for usage as well. IPads are required for students in grades 3- 5. Students learn how to type using a Bluetooth connected keyboard and access a variety of websites on the Internet. They familiarize themselves with the keyboard and learn to type small words. Eventually students learn to use word processing and creating presentations using Google Docs and Slides on Google Drive.
Music
Music at Brandon Academy is hands-on, imaginative, and filled with song, dance, playing of instruments, puppets, fantasy, and fun! Our performing arts opportunities include: Grandparents' Day each year at Thanksgiving where each class in lower school performs. The Holiday show in December includes performances by each grade. 2nd –5th graders can participate in the Half Notes chorus group that meets after- school once a week. This group has opportunities to perform throughout the year in school performances. The Annual Talent Show is held in the Spring where students can share their talents with the rest of the BA Community.
Spanish
The Lower School Spanish Language Program identifies essential content, progression, and skills for each level of language learning at BA. This Program of Studies has been designed to reflect not only the latest research in language learning but also the best practices of world language instruction that enhance language development. Aligned with the National Standards for World Languages, BA's language programs emphasize real world communication. The American Council on the Teaching of Foreign Languages (ACTFL) has established proficiency guidelines which help define linguistic performance levels of language learners.
In the world language curriculum, students will not only learn to communicate with native speakers and non-native speakers of the language, but they will do so with the cultural knowledge necessary to interact appropriately.
Physical Education
The Lower School Physical Education program emphasizes the development of fundamental locomotor, non-locomotor, and manipulative skills through the main content areas of educational games, dance, and gymnastics. The movement framework, (i.e., body, space, effort, and relationship) is also a part of the core content and is the basis for developing, expanding, and refining children's range of motor skills and awareness.
Quality instruction in this area is critical if children are to develop fundamental motor patterns (e.g. jump, throw, skip, hop, catch, and kick). The motor skill foundations established during the elementary grades may enhance children's social, cognitive and physical development and increase the likelihood of continued interest and participation in physical activity. Fitness at elementary grades is supported by a rich experience in many basic movement forms.
Physical Education at BA is an active, challenging process that encourages students to develop physical skills, social skills, and healthy habits. The program values participation, cooperation and citizenship through games and activities that are fun and motivate students to live active, healthy lives. Students are encouraged to try new things, develop confidence, and work together. Students also learn the basics of team sports in an atmosphere of sportsmanship and positive social interactions. The robust athletic program provides healthy competition, various levels of play, and a space for every athlete.