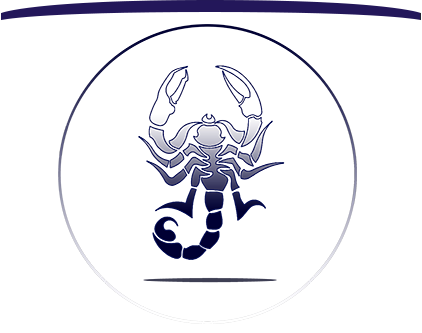 A National Blue Ribbon School
Head of School
Welcome to Brandon Academy!
My colleagues and I are delighted that you are considering BA for your child's education. I am confident that what you'll find on our site will demonstrate our continued commitment to educating children who will grow into curious, engaged, and informed citizens of the world.
The Mission of Brandon Academy is embraced by our community, and we incorporate these traits into the daily activities of the school, in the classroom and outside of it. These themes resonate throughout each student's time at BA and become a source of pride for all Scorpions.
BRANDON ACADEMY IS A PLACE TO:
think| Where a rigorous grounding in skills and knowledge is just the beginning. Teachers and students share inquiry, reflection, and analysis on the path to personal understanding. Students receive comprehensive academic instruction and guidance with emphasis on the general skills of writing and logical thinking to lay the groundwork for future studies. As a fully accredited independent school and IB Diploma Programme, we offer a variety of artistic, co-curricular and athletic opportunities enhance the curriculum and support student growth.
create| Where people celebrate the imagination in geometric proofs and formal essays, on canvas, computer and stage, in poetry readings and weekly announcements. We believe that it is in the collaborative nature of the learning experience that the real growth in our youth is solidified, and therefore we do everything we can to emphasize and provide for positive and productive relationships between the students and the adults working on their behalf.
be passionate| Where people respect differences and can find their place in a diverse community. BA students and faculty have fun. Students need to laugh and play in order to be their best selves. Our strong programs in the arts, co-curricular and athletics are not merely ancillary benefits. They are critical to the growth and development of each child, and those experiences serve to develop students who know how to solve problems creatively, to work in teams, and to thrive in a changing world.
individual growth| Where the greater Tampa community, the stage, athletic fields and community service become classrooms that foster deeper understandings of one's self, others and the world. We purposefully have established a school community in which every child is valued for her or his individuality. We are a student-centered school—a school where each child is truly known.
aspire to excellence| Where students develop winning attitudes in academics, athletics, and arts. Students are led by an outstanding array of educators who are experts in their fields and are committed to helping students achieve their full potential. Through real-world experiences, open discussions, labs and seminars, students form opinions and express ideas, sharpening their critical thinking skills.
In short, BA is a remarkable place. We actively encourage academic and personal growth. We provide countless co-curricular and athletic opportunities of all of our students through strong and innovative programs. We work hard to pursue excellence in all that we achieve. We have fun. We work to instill a love of learning. We care deeply about each student and their individual needs.
Thanks again for exploring our website. We believe that Brandon Academy offers a unique environment in which students can flourish, be happy and grow into people of character and distinction. To find out for yourself, please come and visit us. You can be sure of a warm welcome.
Kind regards,
Eric Miles
Head of School