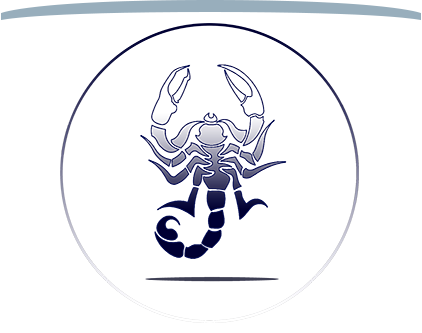 A National Blue Ribbon School
First Grade
Welcome to First Grade at Brandon Academy. This class continues to enhance the skills covered in the areas of reading, math, writing/spelling, science, and social studies. In addition to these core subjects, students take music, art, computer and physical education. Please see below for more information about each core subject
Reading - The overall goal for reading in first grade is for students to be able to read fluently and to comprehend the material they are reading.
This is accomplished through repeated readings of text, class plays, novel units, buddy reading and small reading groups.
Students also have access to a wide variety of literature in the classroom library.
Skills
At the start of first grade, students:
Can read short stories and decodable text independently
Have a solid foundation of basic sight words and basic phonic skills
Know the difference between Fiction and Nonfiction text
By the middle of first grade, students are able to:
Begin to read short chapter books independently
Apply fluency skills, including pacing, expression and accuracy
Begin developing basic comprehension skills, including cause and effect, problem and solution, character development, main idea and details
Sequence Events in a story and/or chapter
Identify Important Details in a story
By the end of first grade students are able to:
Read chapter books independently with appropriate pace, accuracy and expression
Summarize chapters independently by identifying important details and using those details in order;
Continue to develop comprehension skills, including cause and effect, problem ad solution, character development, main idea and details
Reading Novel Units
Magic Tree House- Mummies in the Morning
Dragon Slayer's Academy- The New Kid at School
Magic Tree House- Polar Bears Past Bedtime
Magic Tree House- Vacation Under the Volcano
Ballpark Mysteries- Fenway Foul-Up
Charlotte's Web
Math - The overall goal for math in first grade is for students to develop a solid number sense (including place value to the hundreds place and identifying greater than and less than numbers) and to have a solid foundation of addition and subtraction. Students are working a grade level ahead in a 2nd grade book
Math- Skills
Beginning of the Year-Students entering first grade should be able to:
Count forward and backwards (up to 100)
Identify numbers to 100
Be able to add and subtract basic facts (can use tools such as a number line of fingers to help)
Identify basic shapes
Skip Count by 2s, 5s and 10s
Middle of the Year-In the first semester we work on the following concepts:
Identify Hundreds, Tens and Ones Place
Add Double Digit Numbers (with Regrouping)
Use problem solving strategies, including repeated addition to solve problems
Skip count by 3s, 4s
Even/Odd numbers
Money- Use Dimes, Nickels, Pennies, Quarters and Dollars correctly
Time- Identify time to the hour and half- hour
End of the Year-In the second semester we work on the following concepts
Subtract 2 Digit Numbers (with regrouping)
Add 3 Digit Numbers
Identify Solid Figures
Identify Pattern Units and Continue patterns (growing and repeating)
Use Centimeters and Inches to measure items
Determine Perimeter of objects
Understand weight-using grams, kilograms, ounces and pounds,
Understand Capacity (cups, pints, quarts, gallons)
Determine volume of shapes using manipulatives
Writing/ Language Arts - The overall goal in first grade writing is for students to be able to communicate ideas using complete and correct sentences.
Language Arts Units include:
Sentences/ Questions
Nouns
Verbs
Adjectives
Capitalization and Punctuation
Writing Styles
Expository
Informational Writing
Descriptive Writing
Letter Writing
Persuasive/ Opinion Writing
How- To Writing
Narrative Writing
Personal Narratives
Journal Writing
Fictional Narrative
Poetry
Writing Skills
Beginning of the Year
Use phonetic alphabet to spell words
Write 2-3 sentences on a topic
Draw and label a picture to communicate their ideas
Middle of the Year
Write 4-5 sentences on a topic
Use capital letters and punctuation correctly
Use correct spelling and/or correct phonetic spelling
Use a topic sentence to start their writing
End of the Year
Write 6 or more sentences on a topic, including a topic sentence, detail sentences and an ending sentence
Indent paragraphs
Use capitalization and punctuation correctly
Use complete sentences to convey ideas
Use a varied vocabulary
Use correct spelling (or correct phonetic spelling when appropriate)
Use topic and ending sentences correctly
Science - Students explore life science, earth science and physical science in a variety of ways, including labs, field trips, and projects.
Life Science- Plants, Animals, People, Habitats, Living/Nonliving Things
Earth Science- Rocks and Minerals, Weather, Volcanoes, Layers of the Earth, Water Cycle, Space
Physical Science- States of Matter, Energy and Force
Social Studies - In this subject area, students are encouraged to develop a better understanding of our world through the exploration of a variety of topics.
Community
Johnny Appleseed
Our World- Continents and Oceans
Ancient Egypt
Pilgrims/ Native Americans/ The First Thanksgiving
Holidays Around the World, with an emphasis on Diwali
Ancient Rome
USA
Economics (Needs, Wants, Goods, Services, Jobs)
Ancient China