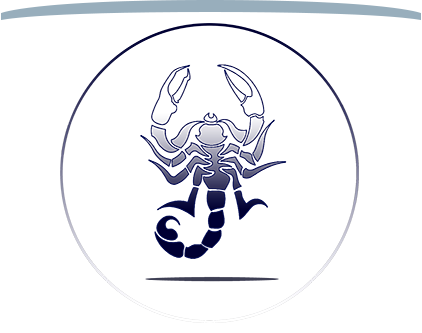 A National Blue Ribbon School
High School
The Upper School Program at Brandon Academy was created during the 2015-2016 school year. Its main goal is to educate young people in an environment of respect in a challenging university preparatory program. The first two years of the Upper School is to prepare students for the International Baccalaureate program (Pre IB). Classes during these years focus on developing skills that will be essential for the IB curriculum. During the final two years, students will participate in International Baccalaureate. Click here for information about the Diplomma Programme..
Below is the current School Profile, which lists the classes and requirements for High School Graduation from Brandon Academy.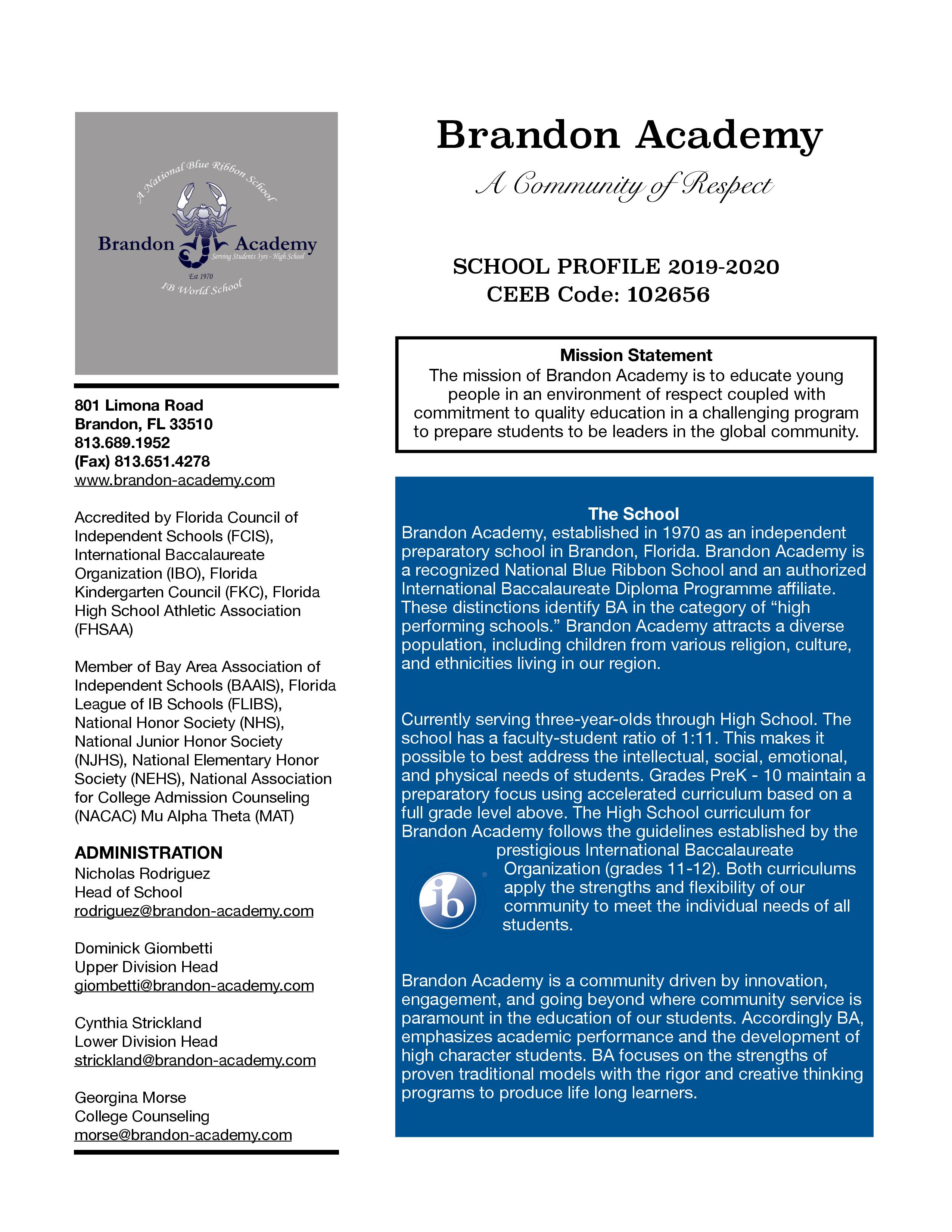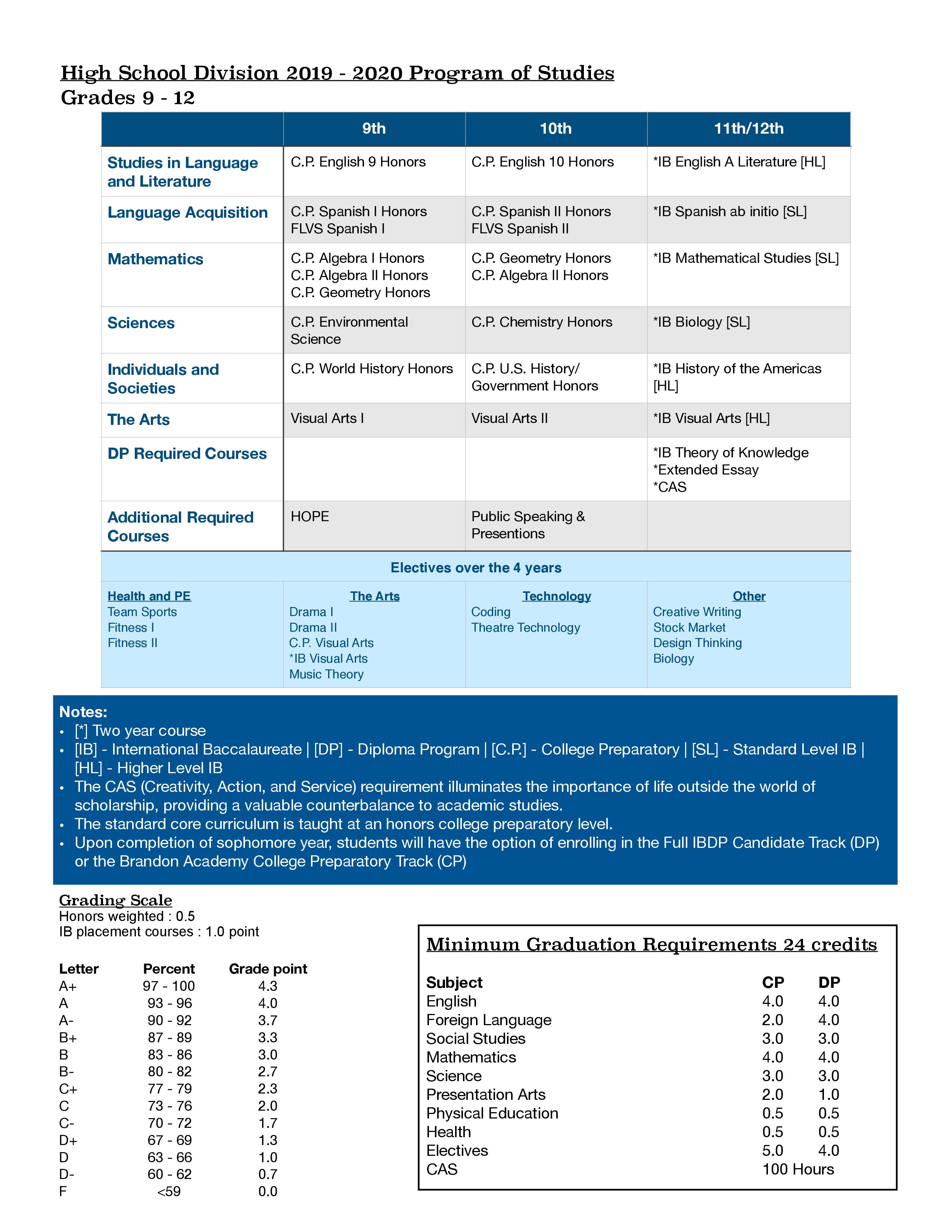 Brandon Academy became an IB World School in April 2017. This year's graduating class will be the first recipients of an IB Diploma.
BAHS students graduating from an IB World School will be encouraged to think independently and drive their own learning, take part in programmes of education that can lead them to some of the highest ranking universities around the world, become more culturally aware, through the development of a second language and be able to engage with people in an increasingly globalized, rapidly changing world.
The International Baccalaureate® (IB), and the Diploma Programme (DP) in particular, enjoys a high level of respect and recognition among the world's higher education institutions. For students, success in the IB often results in advanced standing, course credit, scholarships, and other admissions related benefits at many universities. (http://www.ibo.org/benefits/benefits-for-students/)