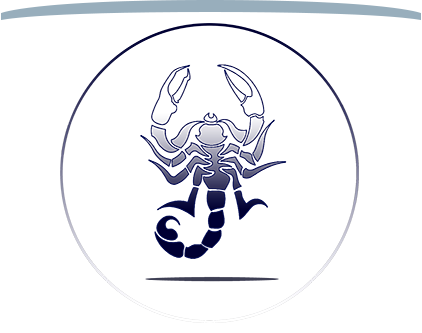 A National Blue Ribbon School
Pre-Kindergarten (Age 3)
Welcome to PreK 3 at Brandon Academy.
This class uses theme-based curriculum that includes numbers, letters, shapes, colors, name recognition, spelling and an introduction to the classroom setting and social skills. The core subjects of the pre-kindergarten program include social development, math readiness, language development, science and social studies as well as music, art and physical development. In addition, specialists in the areas of music, art, Spanish and physical education visit the classroom weekly. Themes are used to integrate all areas of the curriculum. Emphasis is placed on developmentally appropriate activities, both active and passive using both fine and gross motor skills. This is accomplished in both large and small groups as well as individualized instruction to appropriately meet the needs of each child.
Social Development
Our pre-kindergarten program shows a great emphasis on social development. We strive to teach the children to display self-confidence, build self-esteem and develop a sense of independence. We will encourage them to try new things, accept and respond to authority and to be respectful and considerate of others. We practice appropriate social habits each day such as sharing, cooperation, respect, self-control, honesty and compassion. We want each child to learn about friendship and fairness, compassion and caring and to accept the differences in others.

Math Readiness
Our math program combines hands-on activities, cooperative learning and independent practice. Our goals are for the children to be able to identify numbers 1-10 and compare using terms like more, less and equal. They will understand patterning, graphing and weights and measures. They will learn to solve picture problems, understand 1 to 1 correspondence for counting and simple problem solving, and be able to identify and classify items by size, shape and color. They will develop a knowledge of the calendar with skills to include counting, sequencing and ordinal numbers as well as the ability to identify seasons.

Language Development
Our language arts program combines listening and communication skills as well as fine motor skills. Students are introduced to upper and lowercase letters, letter sounds and reading readiness skills. They practice letter formation and basic printing skills. We assist children in using the proper pencil grip. Students are taught to rhyme words and recognize words that begin with the same letter sounds. Children are encouraged to speak clearly, communicate in sentences and expand their vocabulary. Stories, poems, finger plays and songs are recited with the children daily. Students are able to listen and comprehend stories including details, characters and predicting what will happen next. They are able to recite poems, finger plays and songs.

Science
Our science program coincides with our weekly themes which include animals, our 5 senses, dinosaurs, health and nutrition, insects, life cycles, weather and seasons, magnets, habitats, planting and growing, the rainforest, planets, the earth and ecology. Our hands-on experiments include exploration, prediction, observation and discussions on cause and effect. Results are discussed and recorded on chart paper. Our program also includes field trips to the farm, a pumpkin patch and occasional nature walks to visit campus gardens In the classroom and/or science lab, we make snow, observe caterpillars turn into butterflies and raise our own ladybugs and moths.
Cooking is included in our science unit as children learn to measure, combine ingredients and observe the changes that take place.

Social Studies
Our social studies units are theme based. Some topics include all about me, families, community helpers, safety awareness and careers. Students also begin to identify and understand different countries as well as their cultures, languages, religions and holidays. Many library books are used to reinforce these topics as well as parent volunteers and speakers to discuss their family's traditions. Cooking and art projects are included to give children a hand on experience to help them gain an understanding of the unit studied. The study of historical people is included in our social studies program. This includes Christopher Columbus, Johnny Appleseed, Martin Luther King Jr. as well as important presidents. We also expose children to different holidays such as Veteran's Day, Labor Day, President's Day and more. Classroom books, songs, poems, finger plays, classroom books and the Mailbox Magazine help us reinforce these topics.
Music
PreKindergarten students participate in daily rhythmic activities including songs, chants, finger plays, games and body movements. Each week they visit the music classroom where they have the opportunity to experience a variety of musical styles, play rhythm instruments, explore pitch and beat. Students also have the opportunity to perform during the year at various school events.
Art
Art is immersed in every part of the curriculum. The art teacher visits the class each week to provide more specific instruction including art appreciation and history. Art is also discovered in children's literature.
Physical Development
The primary components include basic gross motor skills, fine motor skills, safety and sportsmanship. Three daily recess play periods and a weekly physical education class provide the bulk of the opportunity for the gross motor skills development as well as safely and sportsmanship awareness. Fine motor skills are practiced throughout the day during cooking, center time, art activities, writing experiences and more.
Spanish
Students meet with the Spanish teacher weekly and learn to recognize vocabulary (such as numbers, colors, shapes, animals and greetings) in songs, activities and games.
What is special about PreK 3?
The Farm
Holidays Around the World- China
Thanksgiving Feast
Pumpkin Patch
Snow Day
Center Place- Plays